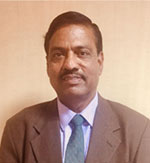 Shri. Bijay Kumar Bose
Chairman–APITCO Limited
Mr. Bijay Kumar Bose, is a Postgraduate degree in Economics 1977 batch from Ravenshaw College (Utkal University), Cuttack.
He started his career as Lecturer in Economics in Ravenshaw College in the year 1979 and was engaged with the college till 1983.
In 1983, he joined as Economist in IDBI, Mumbai and opted for SIDBI in 1990. He headed various verticals including Refinance, Microfinance, Direct Finance, Promotional & Developmental activities and Internal Audit at various Branch offices, Corporate Office, Mumbai and Head Office Lucknow. He was deputed on Training and exposure visit to UK, Malaysia and Sri Lanka.
He was selected and deputed as Managing Director, Orissa State Financial Corporation (OSFC) during 2010-12.
He retired as Chief General Manager (CGM), SIDBI in August 2014.
Presently, he has been appointed as Chairman (Non-executive) of APITCO Limited in the month of December 2017.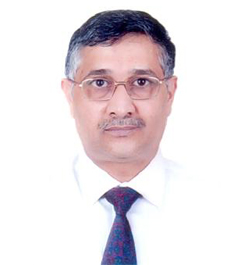 Shri. K.V.L.Narasimham
Managing Director – APITCO Limited
Mr. K.V.L. Narasimham, is a Masters in Business Administration (MBA in Marketing) from Annamalai University and Bachelor of Engineering in Electronics & Communications branch from Andhra University.
He holds Diploma certificates in Business Finance (DBF) from The Institute of Chartered Financial Analysts of India and Executive Diploma in Project Management (EDPM).
He possesses over 30 years of experience out of which about 20 years in MSME sector in the areas of entrepreneurship development including incubators, technology, marketing, consultancy & financial facilitation.
He also has working experience with international Organisations like, GIZ and UNIDO in the SME space.
He served as Executive Director (Tech) & Chief Vigilance Officer in EdCIL(I) Ltd., a CPSE in education consultancy.
He has extensive experience in Project & Programme Management Consultancy, Cluster Development, Enterprise Development, Business Incubators for start-ups and International project execution experience in developing countries on various MSME development projects.
Presently, he has taken over as Managing Director of APITCO Limited and is heading the Organisation since January 04, 2018.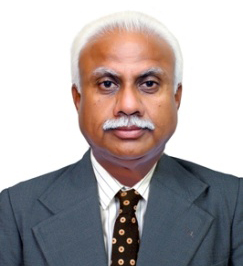 Mr. R. Prabhakar Goud
Mr. R. Prabhakar Goud has thirty-seven years of experience in finance sector and working with the Andhra Pradesh State Finance Corporation (APSFC).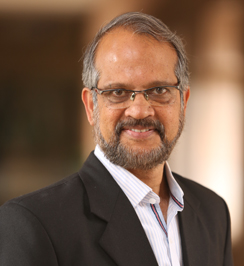 Kavil Ramachandran
Professor Ramachandran (Ram) is the Executive Director of the Thomas Schmidheiny Centre for Family Enterprise at the Indian School of Business. He has specialized in family business, entrepreneurship and strategy and has 30 years of combined experience as an academic at the Indian Institute of Management, Ahmedabad and the Indian School of Business.
He did his Ph.D. from the Cranfield University, UK. He has done research on family business, entrepreneurship and strategy, and has authored/edited seven books and published extensively in reputed Indian and overseas journals. His consulting experience includes areas such as family business governance, professionalization, succession planning, strategic planning, identification of new opportunities for growth, corporate entrepreneurship and turn around strategies in family and non-family environments. His special expertise is in managing the challenges at the interface of governance, professionalization and strategy, particularly in rapidly growing mid size multi generational family businesses.
He has prepared several case studies, interacted with several well known family business leaders and global experts, and have consulted on transformation of family business. He is a frequent speaker to communities of family businesses in India and abroad, and writes for popular media regularly. He has written several management cases, and has conducted training programmes for family businesses on governance, professionalization, strategic management and entrepreneurship. He has served on various advisory committees of the Government of India, World Bank and Securities and Exchange Board of India. His latest book the "The 10 Commandments for Family Business" has been published by the SAGE in January 2015. He has been a pioneer academic entrepreneur, propagating the message of strengthening family business in India and outside.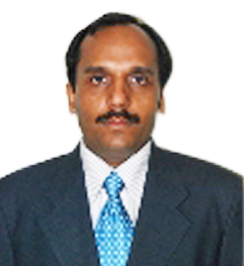 Sanjay Jain
General Manager in SIDBI
Started carrier in 1991 as Asst. Manager with Bhopal Branch Office of Small Industries Development Bank of India, an apex financial institution set up by an Act of the Parliament for financing, promotion and development of SSI units. Initially responsible for sanction, disbursement and follow up of Refinance Assistance to Banks, MPSFC, MPSIDC, etc. Later switched over project finance in 1995 and was responsible for business development, identification of project, appraisal, sanction, disbursement, documentation, follow up and recovery of financial assistance to MSME in the State of Madhya Pradesh.
Transferred to Delhi and Kanpur where handled financial assistance to MSMEs, follow up, recovery, promotional and development activities, audit, compliances, etc.
Headed Gurgaon BOs of SIDBI and took care of interest of Gurgaon BO of SIDBI including business development, sanctioning, disbursement, follow up, recovery of financial assistance, coordination of various associations, development agencies, Govt departments, etc. Headed Central Loan Processing Cell of Mumbai Regional Office and later Head office for appraisal and sanction of financial assistance to MSMEs.
Headed Coimbatore Regional office and presently heading Hyderabad Regional office of SIDBI. As a Regional Head, responsible for activities and business of SIDBI in the states of Andhra Pradesh, Telangana, Karnataka, Oddisa and Chattisgarh. 12 BOs and 2 RROs in above states are reporting to Hyderabad Regional Office.